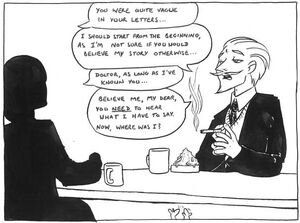 Ann Harrison is a cartoonist and animator from Bangor. In October 2010 she co-created, with writer Glenn Davidson, the 24 Hour Comic Shmoo, which is online at Tales of the....
Ann is the cartoonist behind webcomic Bunsen Bunnies.
She is the founder of the Coffee House Art Club, a social and networking group for creative people in Belfast.
External links
[
]