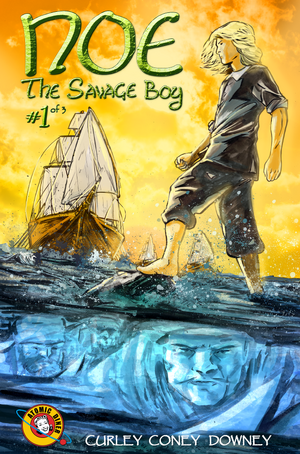 Noe: The Savage Boy is a three issue historical series plotted by Rob Curley, written by Malachy Coney and drawn by Stephen Downey. It is published by Atomic Diner, with the first issue scheduled to be launched at Forbidden Planet International, Belfast, on 9 February 2013.
Noe's story begins in the village of Baltimore, Cork, in 1631, where the entire community is kidnapped by Barbary pirates and brought to Africa as slaves. Noe's faith lies in the hands a group of clandestine monks who help train him to become a true warrior and overcome his dark faith.
Community content is available under
CC-BY-SA
unless otherwise noted.