Ximoc was an anthology published in Belfast that ran for eight or nine issues in the 1980s. It was published by Blackdog Publications, founded and edited by Peter McGuinness, and had a secretary, Sue Bakely. After some readers found the Belfast People's Comic's political content offputting, Ximoc was designed to be apolitical and accessible, with most strips being science fiction, fantasy and humour. Ivor Lavery reacted against these restrictions by founding the more experimental Blast in 1982.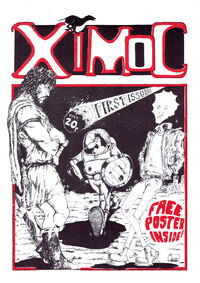 Issue 1 had a collaborative cover by William Simpson, Davy Francis and Ray McEvoy. 24 pages including cover, price 20p. One of Simpson's pages is signed and dated 1980.
Contents: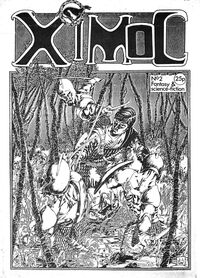 Cúchulainn cover by William Simpson. No date, no information on the contents. Priced 25p.
I've only seen the contents page of this issue, which includes the Moses strip, dated 1981.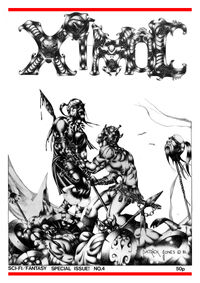 I have a slightly mutilated copy of this issue. Extra long - 44 pages - Sci-fi/fantasy special. Priced 50p. Cover art by Patrick Jones, dated 1981. Contents dated 1978, 1980 and 1981.
Contents: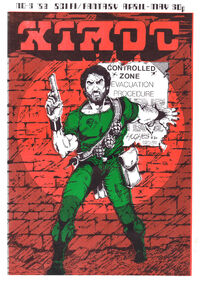 I have a heavily mutilated copy of this issue. Cover dated 1982, 28 pages, 50p. Cover art by Desi Hughes.
Contents: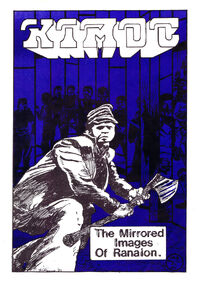 Have an intact copy of this issue. 40 pages, cover dated June-July 1982. Cover art by Mike McManus.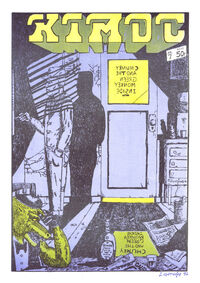 Cover art by Ivor "Lightning" Lavery, dated 1982. 32 pages including cover, 50p.
Contents: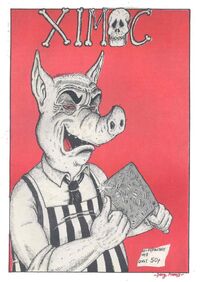 Cover by Davy Francis. Davy contributed a "Crazy Crew of the Saucy Sue" strip and the first "Ciderman" strip. Published in 1985. No further information on contents. 50p.
No information - may never have been published.
Community content is available under
CC-BY-SA
unless otherwise noted.